Farr Festival 2018 Review - Diary of a First Timer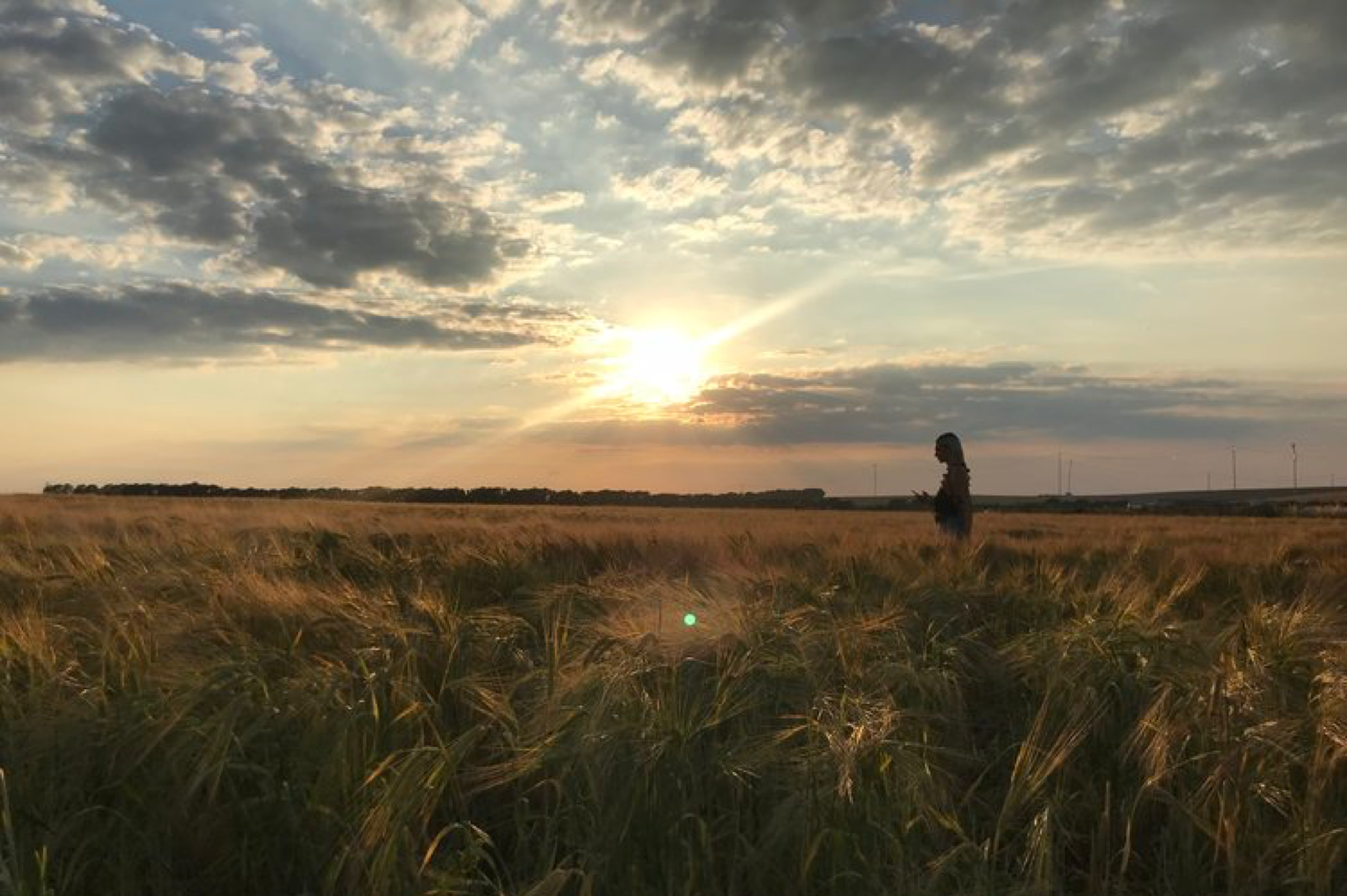 Devon Chambers photography
We arrived at the dusty fields of Farr Festival late Thursday afternoon, the intense sun greeted our backs as we stepped out of our camper van. This was our first time at Farr and we were excited and curious about what to expect. So we decided to warm-up first and made full use of our makeshift front garden (a patterned blanket laid out infront of the camper van door) and got a little too comfy playing drinking games and listening to music. BWC's Cherelle was playing at 6pm in the House of Dinosaur tent and a state of panic waved over us as we rushed to get glammed up for her gig. After about a 10 minute walk through the campsite area, we were greeted by the friendliest ever security guards at the gate to the actual festival.
We entered the first tent, and there was our girl, Cherelle playing Slum Village and Method Man in House of Dinosaur's huge colourful tent adorned with African fabric, dino-inflatables and the energetic HoD crew dressed up as sailors. We couldn't believe it had only taken us 10 minutes to get to the party bit. Usually the trek-back-to-the-tent throws you into a state of Bear Gryll's style survival as you question whether you genuinely need that water/phone/tampon. A couple of people remarked on how pleased they were that despite Farr's successful 9-year residency at Bygrave Woods in Hertfordshire, they'd kept it so small and intimate. So obviously we went to get beers to celebrate. Again, super close, short queues, lovely staff.
Cherelle brought the vibes with an energetic garage outro to her evening set that set us off to go and explore the rest of Farr and dance the night away to Tama Sumo and Prosumer under a canopy of trees at the Adventures in Success stage before catching a semi-early night. It was only Thursday.
Just six stages make up the independent festival, famous for it's eclectic electronic line-up and good vibes. If you've ever visited the Farr website you'll be familiar with their blue and pink branding, and now having spent 3 evenings watching the most beautiful pink sunset across Farr's fields full of corn - we know exactly why they chose this pastel hue.
We kicked off our Friday at Farr with food. Humongous, juicy spring rolls from Thai Mania, perfect pizza from the guys at Made of Dough, vitamin-packed smoothies from Groovy Smoothies and too many veggie burgers from Goodness Gracious Healthy Foods. This was one of the best food experiences we'd witnessed at a festival before, healthy, delicious and fairly priced. We certainly made the most of it, now time to dance it off. We ventured deep into the forest to see Mr G play a special soul, funk and jazz set at Ma Dahu's before deciding we'd peaked too soon and needed our food to settle a bit more. Farr provides plenty of pretty places to relax in the shade - hammocks, fields, shady bits and the woods - all Instagram-friendly for the glitter crew to take advantage of.
More musical highlights include Shy Fx & Dynamite MC and Tom Misch, both at The Factory on Saturday afternoon. Live music is a must for us at festivals, and it's always good to have a proper dance to something with a baseline. Campfire headspace sticks out as our favourite stage. We headed here after finding the forest stages at night a bit too techy for our liking. We were warmly greeted by new-fave, Terekke playing melodic sounds reminiscent of a foreign fruit - sweet and unfamiliar. Skee Mask took over around 3 a.m. playing a mystical blend of what can only described as gospel music mixed with dubstep. It was heavenly, and grimey as fuck. 5 a.m. Time for bed. Cherelle was to playing a Hip Hop set for a yoga session at House of Dinosaur early in the morning. And we needed to factor in coffee and breakfast.
If you're a fan of hip hop, and you like to stretch you need to try out Hip Hop yoga. Energising and liberating, you really feel good after doing the downward dog to J.Dilla. It was now midday on Sunday, and we were in for a treat - Cherelle was taking us into the afternoon with 2 hours of Neo Soul in the House of Dinosaur tent. This is the shit dreams are made of. Musiq Soulchild in the sun telling you 143 at one of the most beautiful festivals in the UK - it doesn't get much better than this.
We drove home dusty, tired and with big smiles on our faces. Thank you for the adventure Farr!
Life lessons learned at Farr Festival:
By camper van is the only way to experience festivals from now on. Why have we been fooling ourselves for the last 10 years?

If we can't get hold of a camper van, get a van. With a mini fridge inside. That somehow can be rigged to the van for power.

Neo Soul Sundays is compulsory at all future festival events. There's no place for hi-hats on a Sunday afternoon.

Don't roll around in corn fields, no matter how good it's gonna look on the gram (think there's still remnants of corn in my hair to this day)

Go with a crew, or make one - we were a group of 7 with an extended crew of Dino-fam which just meant constant vibes and never getting lost - geographically or emotionally.